Before making a commitment for any of our more advanced Mesonet data services, you can try out all of our most advanced services at no cost for 14 days.
Activation
Visit the customer console at http://customer.synopticdata.com , there on the Home under Data access settings click "Activate a free trial".

You may begin a trial immediately. Click the learn more link, or you can directly go to https://customer.synopticdata.com/free-trial/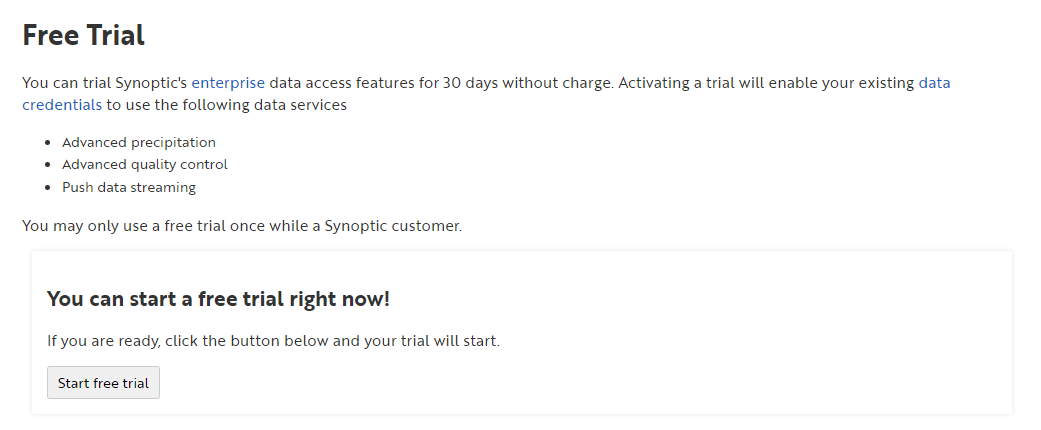 Click the "Start free trial" button, and your trial will begin immediately. You should receive an email confirming this change.
Then all you need to do is use your existing data credentials to make queries against the Precipitation service, Push Streaming Service, as well as use more advanced QC selections.
It may take up to 5 minutes for these changes to take effect.
Ending your trial
Your trial will end and you will no longer have Mesonet API access after the defined period unless you have engaged in a data service contract with Synoptic. You will receive an email 7 days prior to this change to advise you of this change and encourage you to reach out if the services you are using are of value.
If you begin an enterprise engagement with Synoptic, your trial will end at that time and you will be activated on the services you arranged with our sales team.